Top 10 Projects Selected for National Children Science Congress 2021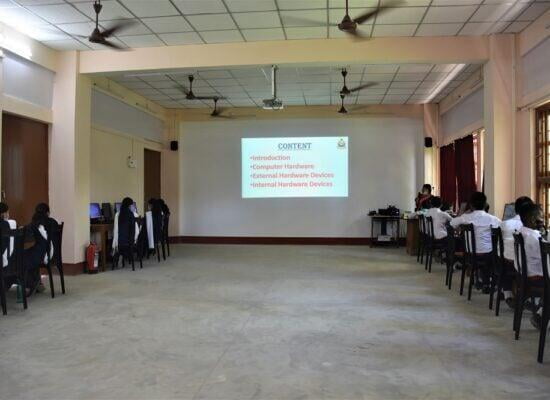 ITANAGAR, Nov 13: The state level of 29th National Children Science Congress (NCSC)-2021, themed "Science for sustainable Living", organised by Arunachal Pradesh State Council for Science & Technology at Arunachal Pradesh Science Centre here, concluded on Saturday.
APSCS&T joint director Bamang Apo, in his valedictory address, urged all teachers to motivate students to take part in NCSC and other scientific activities and choose science as a carrier. Terming child scientists, who were selected at district level events as torch bearers, he urged them to inculcat scientific temperament and innovative idea through their projects and propagate scientific awareness in the society. He called upon escorting teachers to make all-out effort to encourage the budding scientists to take part in such events to get national exposure.
The event was catalyzed by National Council for Science & Technology Communication (NCSTC), Department of Science & Technology, GoI. At the 29th State level National Children Science Congress 2021, Out of 73 registered project 67 from 25 districts, including Itanagar capital region (ICR), were presented by the students. The projects were evaluated by a panel of judges – DNGC associate professor Joram Muthu, GBPIHE (NER) head M.S. Lodhi and Rajiv Gandhi Polytechnic HoD (humanity & science) Dr Jitu Sakia.
Top 10 projects were selected for national level NCSC scheduled during December 27 to 31 next. Second group member of best two projects will get an opportunity to present their projects at the session of Indian Science Congress, scheduled in January next. The participants were awarded with prizes, mementos, and certificates.